The Tikki Hut
Photo Gallery
So, where can you see a lit palm tree in Ontario? At the Tikki Hut, of course. Owner John McLaughlin and Kim Black have a large LED lit palm tree glowing in the night in front of the Tikki Hut, built from the ground up by Total Home Systems in Harriston, Ontario.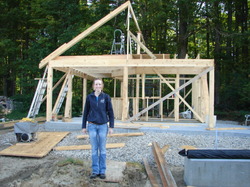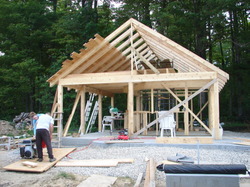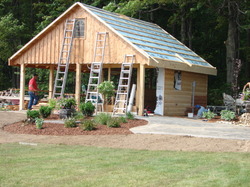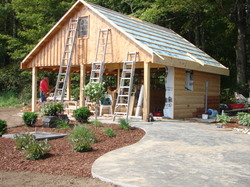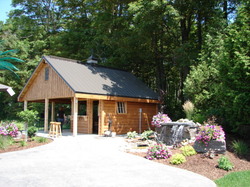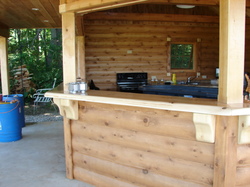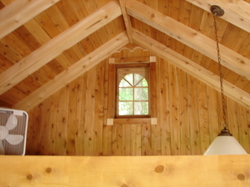 What a great way to extend your summer living space. Fantastic for family get togethers, parties, weddings and other special events that occur in your life. Each outdoor living space can be custom designed to suit your personal needs.
This Tiki Hut is now outfitted for winter use as well with removable window panels, a fully functional kitchen, sleep in loft. What a great little hideaway, still on your own property!
For additional information or a free estimate, contact John at woodz2artz@gmail.com or call 519-338-2487